Finishing the back of your paintings
This section of the class is reproduced from the original article on Acrylic Pouring here.
If you want to gift, sell or display your art, you can create a good impression if the back of your painting looks (nearly) as good as the front. In this video I will show you how I have been adding a dust cover, painting label and hanging hardware to the back of my paintings.

There is more than one way to hang and finish a painting, and I won't go into a huge amount of detail here or talk through all the different materials, options and tools etc. If you are displaying your art professionally in a smart gallery they will most likely have a set of guidelines to follow, but for gifts and sales, something neat but simple will usually suffice. Here's a quick video on how I do mine.
Materials used for this project:
Avery Notary Seal labels in gold
(Optional – get a custom embossing stamp made on Etsy here)
Brown wrapping paper (or you might want to get this dust cover paper)
Scotch Double Sided permanent tape
Full sheet glossy labels
Elaborate flourish square paper punch
D-ring hangers (small or large available)
Picture hanging wire – can be bought in various weights
Pen for signing your paintings and any labels – as recommended by one of our group members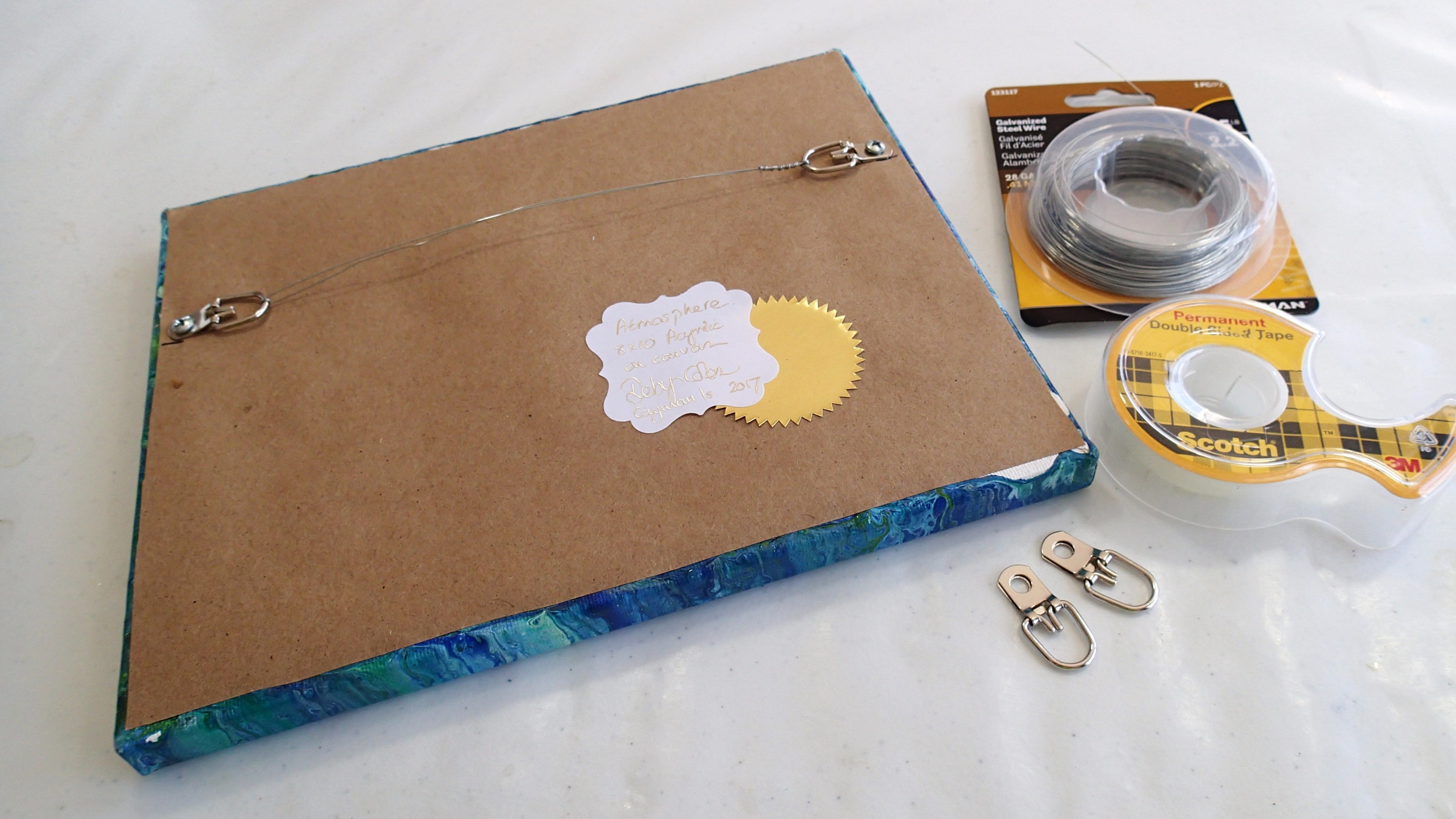 Extras – you might like to add little foam, felt or rubber pads to the bottom corners of your painting where it touches the wall. I didn't have any but they do prevent the painting marking the wall and also help it to hang straight. I suggest something like these.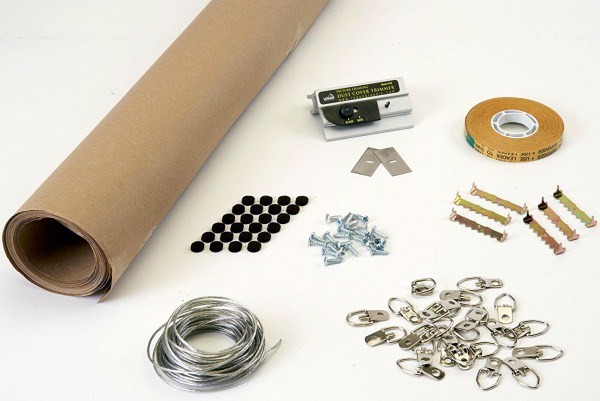 Get it in a kit – you can get a great kit here which has every thing you need. The kit includes the F60 Dust Cover Trimmer with two extra blades, a large roll of dust cover paper, 20 feet of heavy duty coated picture framing wire, saw tooth hangers, felt bumpers, D-rings with screws, a roll of ATG tape, and fully illustrated instructions.

It's been a week now since I stuck on that brown paper and so far so good. No sign that it is coming up. I really do think there must have been some oil on the back of the previous canvas I tried. If you can't get the tape to stick, you can always use any regular household adhesive. This is the one I usually use for this sort of thing, called Weld It – sticks all sort of things.
I hope this quick video was helpful. Do let me know any other topics you would like me to cover.