Something to paint with – your paints
All of your paintings will be using water-based acrylic paints however there are a vast number of options when it comes to brands, colors, and the thickness or viscosity of the paint, as well as availability. I'm recommending that while you are learning, you stick with something reasonably inexpensive, easy to find, and available in a wide range of colors, such as the small 2 oz. bottles of craft paint.
For the examples and easy cells recipe in this guide, I will be using mostly FolkArt or Apple Barrel paints from Plaid. These are commonly available in the US and Canada. Apple Barrel maybe less so in the UK and Europe but you can get other Plaid paints such as the FolkArt or Americana which are all similar.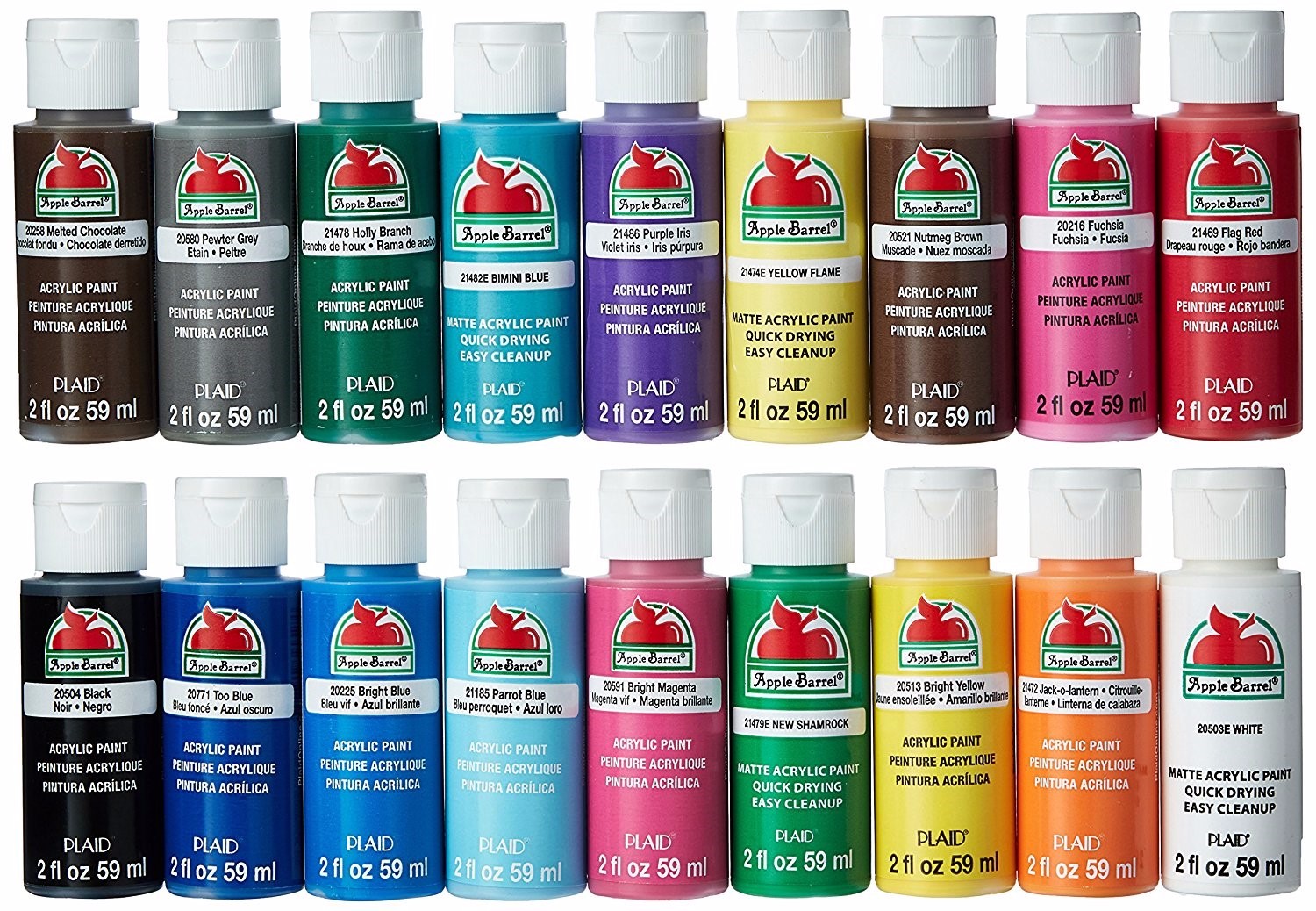 These paints are already quite 'fluid' and therefore easier for a new painter to work with than the thicker paints you might find in tubes because they don't need to be thinned as much for pouring.
Try your first pours with these paints:
(click the links to view the products)
USA – Apple Barrel Paints or Americana Paints
Canada – Apple Barrel Paints or Americana Paints
UK – FolkArt Paints or Americana Paints
Australia - Decoart at Spotlight